Charleston Fashion Week Spring Bridal Show
It's hard to believe that spring is already here! Most exciting for me as a wedding planner is visiting the Charleston Fashion Week Spring Bridal Show to preview all the new bridal fashions and essential wedding services that can make your wedding perfect. This year the show was a bit smaller with only four runway shows versus seven in 2015. Nonetheless, it was really well put together and professionally presented. I enjoyed the live band and dancers, provided by Broe Works, who entertained the audience between runway shows with hip-hop and ballroom dancing. The audience literally went wild when they preformed Uptown Funk!
Gathering Events did an amazing job on the flowers and décor. Hamby Catering provided delicious appetizers including shrimp and a seared tenderloin of beef crostini, house made herbed boursin and pickled peaches. Of course you can't have a bridal show without cake and Declare Cakes had that department covered! Several beautiful cakes were on display and sweet, delicious samples were provided for guests. Belk, Stella and Dot and other vendors were also on site sharing their wares to help make your wedding simply stunning!
The showstoppers were of course the amazing wedding gowns featured by White on Daniel Island, Fabulous Frocks, The Bridal House of Charleston and Cordella Bridal. I would say the most interesting designs came from Cordella Bridal. Marie Cordella was defiantly thinking out of the box with her latest designs that were light, airy and flowed beautifully. Many would be perfect for those popular hot months of June through September or a destination wedding in the Caribbean. My favorite dress shop of all time is of course White on Daniel Island. I remember the first time I saw a Hayley Paige dress strutting down the runway in 2014. I wanted to climb into the dress and get married all over again! Jody, the owner, never disappoints. Her dress selection always leaves me wanting more! Here's a taste of White on the runway: https://youtu.be/81Zi-awGNHY. I can't wait wait to see what these ladies cook up for 2017!
If you want to be part of this amazing show make sure to keep your calendar open for March of 2017. The dates have not been announced yet, but I'll be sure to post them when I know more! Remember it's an entire week of events, so don't just come for one day, stay for the week!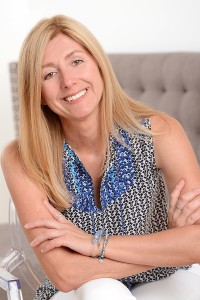 Edie Zuckerwar is a Destination Wedding Planner based in Charleston, SC. Her company Edie Zuckerwar Events provides wedding planning services in Charleston County, Hilton Head, Bluffton, South Carolina and Savannah, GA.
Leave a Reply
You must be logged in to post a comment.