5 Eco Friendly Small Ships For A More Adventurous Honeymoon
I have been trying to write this post all day and have been unable to find the right words. I don't want to offend anyone, but I have to say this out loud, I don't like mega cruise lines! I can't understand why they continue to build these monster ships that carry between 2- 5400 passengers +crew. The environmental toll alone is staggering. The EPA "estimates that commercial shipping and cruise ship traffic contributes to about 42% of total U.S. emissions of nitrogen oxide. Where there is high cruise ship traffic- such as Alaska and the Caribbean-emissions have caused significant air quality problems." If this were not enough the dumping of toxins into the ocean is destroying coral reefs, contaminating shellfish beds, and damaging wildlife. A 3000 passenger ship can release 90,000-255,000 gallons of gray water per day. It is unregulated and can be dumped anywhere in the ocean.  What does this gray water contain? "It can contain detergents, fecal coliform, food waste, oil & grease, shampoos, cleaners, pesticides, heavy metals, and on some vessels, medical and dental waste." The law regarding the dumping of raw sewage makes me want to scream! Currently the laws allow cruise lines to dispose of raw/treated sewage 3 miles from shore. If the debris from the Tsunami that hit the coast of Japan on March 11, 2011 made its way to the California Coast how can we not expect raw or poorly treated sewage dumped three miles off the coast not to wash back to shore? Eating contaminated fish and swimming in polluted water is very dangerous. A few years ago, my brother and about 18 surfers contracted Methicillin Resistant Staphylococus Aureus (MRSA) after swimming at a local beach in the Caribbean that was contaminated with raw sewage.  It's no joke. This is serious stuff.
My suggestion, support small ships that go above and beyond to make their vessels environmentally friendly. Companies that help make a difference within the communities that they travel to. You won't find casinos, glitzy interiors, nightly entertainment, multiple bars and restaurants. What you will find are cruises that specialize in luxury or adventure. Small cruises are able to dock in remote places and in ports that are not accessible by large lines. Depending on the destination, you'll get to meet local people, learn about their culture and history, hike, take yoga classes, go whale watching, kayak, stand up paddling, snorkel, dive, and experience wildlife like you never have before. You won't have to worry about the crowds because small cruises are just that small. They carry between 10-599 passengers.  If you want luxury instead of adventure there are a few companies that cater to that too!
Here are 5 Eco Friendly Small Ships:
1) Discovery Voyages based out of Alaska was awarded the Adventure Green Alaska Gold Certificate for "meeting the highest standards of economic, social, and environmental sustainability by the Alaska Wilderness Recreation & Tourism Association." M/V Discovery is a 65 foot vessel that can accommodate 12 guests plus crew. They offer unique itineraries that are focused on seeing the best of Alaska both on land and ship. You can also charter the ship and they will design a custom itinerary just for your group. You can read more about Discovery Voyages here.
2) Lindblad Expeditions teamed up National Geographic in 2004 to offer both land and cruise packages to some of the planet's most remote and awe-inspiring destinations that span all seven continents. Ships range from 28-148 passengers. One of the cruises on my bucket list is "Wild Islands of Sri Lanka, Borneo, & the Andaman Sea" aboard the Orion. The cruise visits Sri Lanka, Singapore, Bali, Adoman Islands, Pulau Weh, Indonesia, and of course Tan Jung Puting National Park in Kalimanton. This is the place I most want to visit because I LOVE Orangutans. I'd love to learn how Dr. Galdikas from Camp Leaky is working to prevent this amazing animal from becoming extinct. I'd love to see the animals up close, especially the babies.
You know what's really cool? Lindblad Expeditions is not out there just to make money. They are out there to make a difference and to teach others about the planet and how we can do our share to save mother earth & it's creatures. They adhere to strict environmental standards and support the destinations they visit by sourcing local food for meals and serve only sustainably harvested fish. Their LEX-NG Fund "supports projects at the global, regional, and local level. They aim to protect the last wild places in the ocean, support innovative local projects, and facilitate conservation, research, educational, and community development projects in the places we explore." Learn more here.
3) Un-Cruise Adventures offer soft adventure cruises to Alaska, the Pacific North West, Hawaii, Central America, Galapagos, Columbia & Snake Rivers and Mexico's Sea of Cortes. Soft adventure consists of guided hikes, whale watching, yoga, paddle boarding, cultural exchanges with locals, wildlife observation, kayaking and much more! This company is known for it's sustainable practices. Unlike big cruise ships that sell bottled water on board, Un-Cruise offers their guests reusable water bottles in their rooms. They also use eco-friendly bath amenities in refillable containers. They help the local economy by purchasing food and supplies from the ports they visit, partner with local people for cultural tours and presentations, and donate to local organizations where they operate. The company is always testing systems to reduce engine emissions and increase fuel efficiency. Recycling is the key and following a "Leave no Trace" policy is mandatory. Learn more here.
4) Star Clippers has a fleet of three of the world's largest, fastest and tallest clipper ships. It's magical to sail through the crystal blue waters of the Caribbean with a pod of dolphins following on the side of the ship. If you love sailing and you want to help the staff raise or trim the sails, they'll let you do that. You won't have to rent kayaks or snorkeling gear because they are included, as are other sea based activities offered directly from the ship.
What makes this one of the greenest companies around? For starters they NEVER dump anything into the ocean, they operate under wind power as much as they can thereby saving fuel, all 3 ships have received International Air Pollution Prevention Certificates, "each ship has advanced water treatment Bio Reactor systems to treat sewage and water from sinks & showers and oily bilge water from the engine room is offloaded to a facility on shore and all waste and garbage are disposed ashore." Lean more here.
5) Maine Windjammer Association has eight sailing vessels (sail boats) in its fleet each independently owned and operating out of Camden or Rockland, Maine. Each boat has different itineraries for the season but everyone gathers together for race week which occurs around the last week of June and again in July. Some of my favorite itineraries are on sailing vessel Angelique and Stephen Taber. Angelique offers a 4 day Wildlife Cruise: Seal pups, birds and photography that lets you get up close to baby seals born in May or you can visit Acadia National Park on one of their 4 night cruises. Stephen Taber offers a 4 day Wine, Dine and Chocolate cruise in May and 3 day Gourmet Cruise with Guest Chef James Tranche ontagne in June.
Are these boats environmentally friendly? You bet they are! All boats have "Leave No Trace" certifications, participate in weekly coastal cleanups, and operate mostly by sail power thereby saving fuel. Learn more here.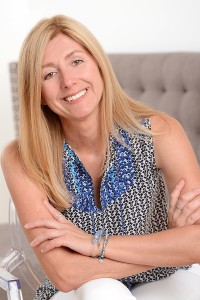 Edie Zuckerwar is a Destination Wedding Planner based in Charleston, SC. Her company Edie Zuckerwar Events provides wedding planning services in Charleston County, Hilton Head, Bluffton, South Carolina and Savannah, GA.
Leave a Reply
You must be logged in to post a comment.