My 10 Favorite Travel Resources
Love traveling but hate packing? Need help figuring out what to take (and what to leave at home?) Hitha Palepa is a consummate professional when it comes to packing. Check out here website where she shares tips to help you pack stylishly with limited items, so you'll never over-pack and always be able to carry-on.
No matter how you choose to travel, there are always times when you wish you could just drown all the background noise out and be at home with your thoughts. Bose QuietComfort 25 are hands down the best noise canceling headphones around!
Recording precious memories of your travels can be challenging when you're traveling on your own. If your arms aren't quite long enough for semi-professional looking selfies and you can't bring yourself to carry a Selfie Stick, why not check out Flytographer?  With local photographers in over 130+ destinations around the world, Flytographer will help you find the perfect person to help you capture your shots you thought you'd never get.
Mixing work with pleasure? Need a reliable Wi-Fi connection while you're away?  Tired of paying through the nose for unreliable hotel Wi-Fi?  Your frustrations will become a thing of the past with Mi-Fi from XCom Global.   For as little as $15 per day, you can rent a mobile Wi-Fi hotspot and get secure, reliable internet access in over 40 countries across the world.
XE has created what is quite possibly the easiest currency converter on the market with a super app to boot!
Planning for your travels gets dramatically easier when you what kind of weather to expect. This handy app lets you know the climate and local time at home and abroad.
Want to send a postcard but can't seem to find the post office, or work out how to ask for a stamp? Postcard On The Run is a fantastic app that lets you send postcards anywhere in the world from your sun-lounger.
Searching for cheap flights? Kayak searches hundreds of travels sites, big and small, all at once, so you don't have to!
Parlez vous francais? No? Google Translate is a handy app that will help you ask questions in any language, and pretty soon won't even need to be online to use it!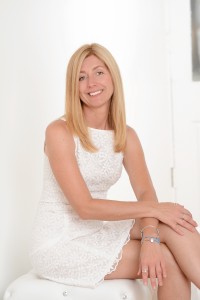 Edie Zuckerwar is a Destination Wedding Planner based in Charleston, SC. Her company Edie Zuckerwar Events provides wedding & honeymoon planning services in the Caribbean, Charleston, SC and beyond!
Leave a Reply
You must be logged in to post a comment.