Food Truck round up for your next event!
When I was in high school, I remember going down to the nearest food truck and buying the most delicious beef pate, (similar to an empanada) or a warm Johnny cake with a slice of cheese before classes started…yum!  In the Virgin Islands, the food truck is a local staple. Most trucks are stationary, while others park at beaches before sunrise and leave at dusk. I still visit Jackie's food truck right on Lindbergh Bay, also known as Emerald Beach, for steamed veggies, rice and peas, and a conch pate when I'm visiting.  My husband is attached to "Off the Grid" located near Sapphire beach. He loves their BBQ chicken, sides, and cool refreshing beer. The view and music are not bad either.
In Charleston, I have been checking out all the local food trucks. I'm tickled pink and purple because there are so many different varieties! I've had the pleasure of eating at several of the trucks under the Charleston Food Truck Federation umbrella this past year. Everything is so good! Dulce Truck has captured my heart with their six layer coconut cake. I'm from a Caribbean island, you know I'm going to love anything coconut! My husband and I enjoyed the gumbo from Carolina Creole Truck, and "Funky Farmer" roti from Roti Rolls Truck. And who can forget the wood fired pizza from Coastal Crust mobile eatery.  Delicious! I'm looking forward to checking out more food trucks in the near future!
So what does any of this have to do with events you ask? Well, for starters, these food trucks will cater for weddings, rehearsal dinners, or any event that you might think of having. They don't need electricity because they have their own generators, which means location options are wide open! They roll up, set up, and start serving.
Let's round up the food trucks for your next event and give your guests a different kind of party!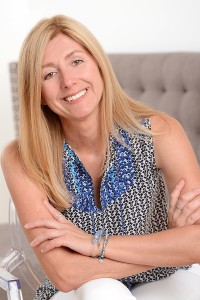 Edie Zuckerwar is a Destination Wedding Planner based in Charleston, SC. Her company Edie Zuckerwar Events provides wedding planning services in Charleston County, Hilton Head, Bluffton, South Carolina and Savannah, GA.
Leave a Reply
You must be logged in to post a comment.