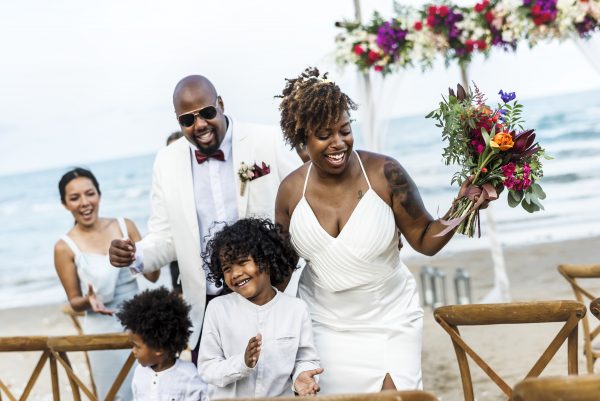 There are so many brides that are torn about inviting children to their destination wedding. They don't want to offend their guests, but at the same time, they don't want to have an elegant sit-down dinner with children running around, crying, or wanting to go home because they are bored. Parents, on the other hand, don't always want to leave their kids behind with grandparents or other relatives. For that matter, if they are making this their yearly vacation, they probably want their kids to join them.
While I don't have any children of my own, I understand the dilemma faced by both the Bride and her guests. Fortunately, there are solutions that will make everyone happy!
One of the easiest things to do is set up baby-sitting services with the concierge desk at your hotel. No concierge? No problem! Kids Night In based in St. John, USVI, or Caribbean Nanny Services located in St. Thomas, USVI will take great care of your children. All staff members are certified in infant and child CPR and have lots of experience working with children. Parents can kick back, relax and enjoy the festivities knowing their little ones are in good hands, well-fed, and having fun!
Another option is to let the kids attend the ceremony and then have the nannies whisk them away so they can have some fun of their own. Children get tired pretty quickly especially after a long hard day playing at the beach or going on tours with their parents. I've seen several children fall asleep midway through the reception. At the end of the day, it's something you'll have to think long and hard about.
Edie Zuckerwar is a Destination Wedding Planner based in Charleston, SC. Her company Edie Zuckerwar Events provides wedding planning services in Charleston County, Hilton Head, Bluffton, South Carolina and Savannah, GA.