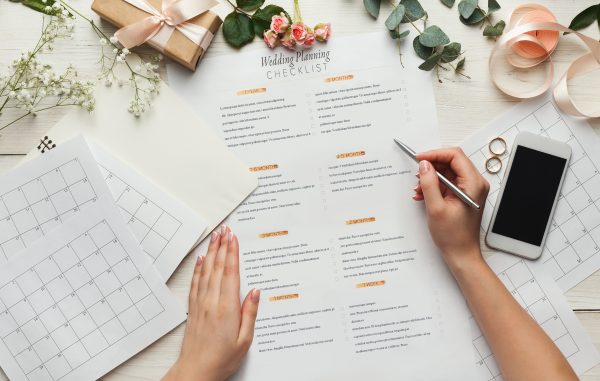 HERE ARE 5 REASONS NOT TO HIRE A WEDDING PLANNER:
1) If you don't have a job or have an endless amount of time to plan your own wedding.
2) Your best friend or family members offer their services to assist with the planning.
3) You have a full-time job but know you can do a better job planning your own wedding.
4)  Saving money is your number one goal.
5) You are detail-oriented and organized.
ARE YOU SCRATCHING YOUR HEAD?
Are you wondering why a Wedding Planner would give reasons not to use her services?? Take a seat and let me explain. You see; I was a DIY Bride myself. I prided myself on being thrifty, organized,  and detail-oriented.  I planned my entire wedding without the help of Instagram, Pinterest, or even Facebook. They did not exist. I had friends in" high places" that offered to help during the rehearsal, ceremony, and reception. I was saving a bundle doing it all myself. So what happened? Life happened!
My family flew in from the Caribbean for the wedding. They all piled into my little house (900 square feet). I found myself sleeping in the closet; I kid you not! In all fairness, the closet was pretty big considering it used to be tiny, and I mean a tiny bedroom. The floor, however, was hard as a rock. I digress.
FOLKS IN "HIGH PLACES"
The folks in "high places," AKA my Bridesmaids and Maid of Honor, decided to use the dresses I had purchased for them prior to the wedding. They all had to be dry cleaned. On the day of the rehearsal dinner, one Bridesmaid let me know that she had worn her shoes in Italy while she was vacationing, and they were scuffed up pretty badly. Off we went to Macy's to buy shoes. FOUR hours later we emerged from the store with her new shoes. After dropping her off at her hotel, I was off to pick up the bridesmaid's dresses. Now, I was getting a bit frustrated because I only had two hours before the rehearsal dinner, so tell me why was I the one picking up the girl's dresses? I hope my friends in "high places" had done as promised, and organized the tables at the rehearsal dinner.
TO MAKE A LONG STORY SHORT…
The dry cleaner lost the dresses and I had to wait for one hour while they figured out where they had gone to. Finally, they found them and offered to bring them to the house. I took no chances and waited until they were in my hands. Can anyone say stressed?? However, that was only the beginning of the insanity. Once I arrived at the rehearsal dinner, I realized that my friends in "high places" had done nothing, so I was left arranging the tables with the restaurant Manager. My soon-to-be husband and I ended up at a dark corner table sitting by ourselves because my MIL insisted that she had to sit with my parents,  her brother, and sister-in-law. After all, she was paying the bill. Life goes on.
DO YOU GET WHERE I'M GOING HERE? IF NOT  THERE IS MORE!
On my wedding day, it rained, so I worked with the hotel on plan "B."  Everything was now going to be inside. Again, where are all these people that offered to help? I was supposed to be getting my hair and make-up done, but I was busy making sure all my guests would be comfortable now that we had moved everything inside. Flipping an event space takes lots of work and time, so I had to trust that the hotel staff would get it done, and they did!
WHEN DOES THIS END YOU ASK?
Well, after the ceremony, pictures, toast, and first dance, I got very sick. The rest of my evening was spent in the honeymoon suite. I had been so busy making sure that everything was perfect that I had forgotten to take care of the most important person, ME. There was no cake cutting, no bouquet tossed, no dancing the night away, and no sparklers at the end of the night.
MY ADVICE TO YOU?
Hire a Wedding Planner because it will be the best investment you make. Friends, family, and your wedding party are there to have fun and enjoy your special day with you. Let them do just that.
A Planner can save you lots of money by passing on discounts from their preferred vendors, or finding vendors and venues that work within your budget.
Let them take care of all the little details so you can spend your big day letting your hair down, having a glass of bubbly with your friends, and new husband!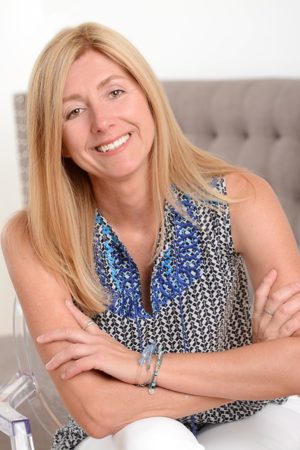 Edie Zuckerwar is a Destination Wedding Planner based in St. Thomas, USVI.  Her company Edie Zuckerwar Events provides wedding planning services in St. Thomas, St. John, and St. Barths, FWI.