A Little Bit of Paris on Society Street…
A few months ago, on my way to my hair appointment, I discovered this cool little building that housed Christophe Chocolatier-Patissier.  I did a happy dance right there in the parking lot! Anyone who knows me can tell you that I adore Paris, her bakeries and chocolate stores. How lucky was I to have discovered this little gem? Without further ado I went into the store. I think my mouth must have just dropped when I looked at the glass counter filled with the traditional French Macaron! They are my biggest weakness. Needless to say, I walked out of the store with a slice of Mixed Berry tart, a dozen Macarons, and a most delicious Chicken & Mozzarella Baguette sandwich. I was  in heaven!
Last week I was tickled to  receive an invitation to meet with Emily Kimble, Event Coordinator at Christophe, and we did just that. I'm thrilled to report that they are going to be expanding. What does this mean for you wonderful Brides and Grooms to be? It means that you will be able to give your guests a taste of Paris right here in Charleston. Imagine a dessert table teaming with delicious pastries, tarts, cookies and yes, Macarons!
Want to change things up a bit? Instead of serving a typical wedding cake, why not try something a little different like a Croquembouche? What is that you ask? It is the cake of choice served at weddings all over France. The Croquembouche is made with bite sized puff pastries and held together by caramelized sugar in the shape of a pyramid.
In addition to this, Christophe will continue to offer favors and yummy chocolates & macarons for your guest bags. If I did not say it before, their handmade chocolate is off the chain!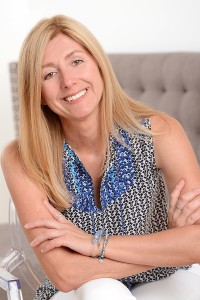 Edie Zuckerwar is a Destination Wedding Planner based in Charleston, SC. Her company Edie Zuckerwar Events provides wedding planning services in Charleston County, Hilton Head, Bluffton, South Carolina and Savannah, GA.
Leave a Reply
You must be logged in to post a comment.