Move Over Fondant, A "Naked Cake" Has Entered The Building!
Last night at 11:00 p.m. when I could not sleep because of the crackling thunder and bolts of lightning that kept me up, I had my blog written in my head. The title was, not what it currently is, it was more risque. It was something that would hopefully draw you to my blog and keep you here. However, I decided not to get up and write the story that was in my head because I was lazy and figured that I'd remember it in the morning. Yep, you guessed it, that did not go according to plan. Take two!
You see, I am seriously excited about the "Naked" cake revolution that is taking the wedding industry by storm. The cakes are simply beautiful without all that white fluffy frosting. I am not a fan of fluffy frosting. Truth be told, I've had brides who have begged me to leave their cakes displayed at outdoor weddings. It's their wedding right? I can only tell them what will happen to that beautiful cake after it sits out in 80 degree weather. Butter cream simply melts and you are left with well, a mess. As for fondant, I don't care what anyone says, it may hold up better in the heat, but it sweats and is rather gooey when being sliced.
"Naked" cakes have their own issues of course. Because they lack the protective outer layer of fondant or butter cream icing, they must be made either on the day of or within 24 hours prior to the wedding, otherwise they can be stale. However, if well done they can be a work of art, and I'm sure they will hold up better in the dog days of summer in Charleston, SC.  Don't take my word for it, check out the pictures below for some inspiration! Maybe you will forgo the traditional wedding cake and go "Naked" too!

"Naked" wedding cake by Momofoku Milk Bar. Photographed by Heather Waraksa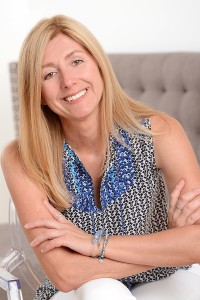 Edie Zuckerwar is a Destination Wedding Planner based in Charleston, SC. Her company Edie Zuckerwar Events provides wedding planning services in Charleston County, Hilton Head, Bluffton, South Carolina and Savannah, GA.
Leave a Reply
You must be logged in to post a comment.