7 Things To Do While Honeymooning in Charleston, SC
Are you a destination bride coming to Charleston, SC? Are you planning on spending your honeymoon here too? Well that's an excellent choice since Charleston has been voted the #1 city in the country for the last three years by readers of  Condé Nast Traveler and Travel+Leisure magazines. 
I can fill  entire pages with "things to do" while you are here. However, I have chosen seven categories based on the fact that most couples normally spend one week at any given destination. I also figured in what clients have asked me for in the past, so here goes!
1) Beach- If your heart is set on vacationing by the water, catching mango sunsets in the evening, and dancing to Reggae music on a Sunday night then you've come to the right place. Not only do we have miles of beautiful beaches, but our very own Kiawah Island was voted  the second most beautiful beach in the United States by National Geographic Traveler. Catch a beautiful  sunset at Folly Beach, or dance the night away at Coconut Joe's roof top bar overlooking beautiful Isle of Palm beach. Want to avoid the crowds? Head over to Sullivan Island beach. It's where the locals go to relax!
2) Golf- There are 20 championship golf courses in Charleston County. So if you and your honey want to play a round of golf you won't be disappointed. Fees range from $35-250 based on the course. Visit here for more information.
3) Spas- Nothing spells RELAXATION like a visit to the spa. There are so many spas that I can't even list them all. Here are a few of my favorites: Zendulgence Spa – if you don't feel like leaving your hotel or that beach front condo, then don't. Zendulgence Spa will come to you! I hear their couples massage is most delicious.
Have you ever heard of hot stone massage?  Sand and Sea Salon and Spa at Wild Dunes Resort  has taken it to another level. They offer "a massage with shells rubbed smooth by sand and heated from within that harness the life energy of the sea." Be prepared to feel like a wet noddle after this massage.
Travel to India, Thailand, or Bali by way of Earthling Day Spa in downtown Charleston where they offer treatments from around the world. Try the Javanese Beauty Ritual from Bali. Your skin will be "polished to perfection with a scrub and then massaged for 60 exhilarating minutes. A body mask of rice extract, herbs, spices & essential oils are then applied to your skin, followed by time in their steam capsule. The service is concluded with an aromatic skin moisturizing treatment." It's divine!
4) Shopping- Maybe your new husband won't cry out in glee but you sure will when you discover all the fabulous shopping Charleston has to offer. King Street in historic Charleston is the place to start. Both sides of the street are lined with restaurants, unique boutiques, antiques, art, and so much more. On the second Sunday of each month King street is closed off to traffic and restaurants bring their dinning establishments outdoors. It reminds of being in Paris.
Historic  Charleston City Market has been around since 1805 and it's a great place to find gifts made in Charleston. Pick a beautiful Sweet Grass basket, Benne Wafers or some Pluff Mud Sugar Scrub as a reminder of your trip. There are lots of great restaurants here too, so you won't go hungry!
5) History- The best way to explore the city of Charleston and learn about her history is to take a guided tour. If your pleasure is walking then Old Charleston Walking Tours or Tommy Dew's Walking History Tour is for you. If you prefer riding to walking  perhaps a romantic carriage ride around the city is more your speed. Palmetto Carriage includes tours of the commercial and residential districts. Their nighttime ghost tour is also very popular! They offer four hours free parking when you book with them.
One of my favorite tours is  offered by Alphonso Brown. Mr. Brown is the owner of Gullah Tours.  His tour "explores the places, history, and stories relevant to the rich and varied contribution made by Black Charlestonians." Mr. Brown was raised in a Gullah community and offers an insiders view. For more tours of the city, plantations, homes & gardens, and historical buildings please visit the Charleston Visitors Bureau. ***Be sure to reserve early. Tours sell out quickly.***
6) Outdoor Adventure- Ever watch Americas Cup and wish you could be one of the crew? Well wish no more! Hop aboard 50 ft luxury yacht Fate for the time of your life! You can race during the weekend or on Wednesday nights. However, there are only 40 races per year, so book early!
Want to get up close and personal with dolphins? Coastal Expeditions will hook you up! They offer daily kayak tours from Folly Creek, Isle of Palms or Shem Creek. They also offer stand up paddle boarding and are the only company to offer tours to Bulls Island.
Bulls Island is a barrier island located at the south end of  Cape Romain Wildlife Refuge. "Unlike any other island in the refuge, Bulls Island has 5,000 acres of dense maritime forest, miles of hiking trails, fresh water ponds teeming with wildlife.  On the north end of the seven mile long beach is the infamous Boneyard, where the forest has been stranded on the sea shore over time.  The monolithic oaks of the Boneyard have been bleached by the sun and weathered by the salt air, rendering them skeletons on the shore." Please note that if you visit for the day you will be on your own. There are no cars or food on the island. 
7) Food- Want to go behind the scenes and meet our local chefs and taste yummy food? There is a tour for that! Culinary Tours of Charleston offers two tours "Savor the Flavors of Charleston" and "Charleston Chef's Kitchen." Both tours run about 2 1/2 hours.
If a cooking class is more your speed then check out classes offered by Charleston Cooks. Their "Taste of the Low Country" is the talk of the town! A sample menu might look like this: " Pulled Bourbon Chicken Thighs with Peach BBQ Sauce, Deviled Potato Salad, Sweet Potato Berry Shortcakes."
For a list of great eating establishments in Charleston please visit the Charleston Visitors Bureau.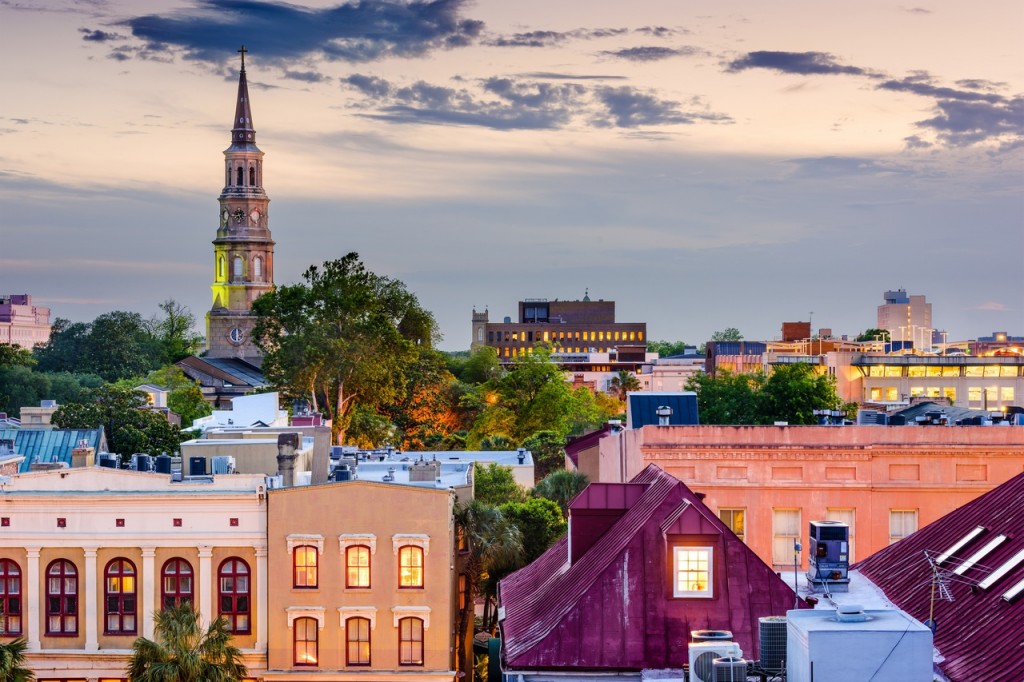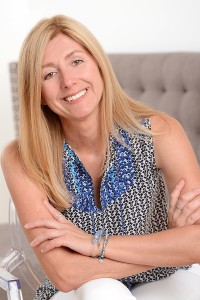 Edie Zuckerwar is a Destination Wedding Planner based in Charleston, SC. Her company Edie Zuckerwar Events provides wedding planning services in Charleston County, Hilton Head, Bluffton, South Carolina and Savannah, GA.
Leave a Reply
You must be logged in to post a comment.