A Toast To
New Beginnings
I have been coming to Charleston since 1991, when my then boyfriend and now husband Gerald took me there for a quick getaway. I fell in love immediately with the city, the long stretches of beach, the gorgeous mango sunsets, but most of all I fell in love with the people. I made a promise to myself all those years ago that some day I would live in this magical city.
In December of 2012, I finally got my wish! The condo we had purchased six years before was now vacant, Gerald was promoted to Captain, and my business was going well. The cards lined up in our favor, and we jumped at the chance to move south!
To say that this has been an amazing  few years would be an understatement. I have done so many things that I've never done in my life, and I love it! Let's say I've gotten up close and personal with turtles, went on safari with Patrick McMillan on Bulls Island to benefit these beautiful turtles, hung out at Awendaw Green and listened to cool bands on Wednesday nights, walked the streets of the city under a blanket of stars, visited the Charleston Market on Saturdays, and have eaten my body weight in food! However, most importantly, I've met some really great people, who I'm now fortunate to call my friends.
In the last  few years, I've also given lots of thought to expanding my business to include destination brides who want to get married here. I've done lots of research, met lots of vendors, seen lots of venues, and tasted more cake then any girl should be allowed to! Yes, I love cake and flowers, and the entire planning process! Nothing excites me more than planning a wedding under the Spanish lined Oak trees at Boone Hall Plantation, or at the Citadel Beach House on Isle of Palms, or for that matter, at any of the extraordinary venues in this town. So with that, I ask you to raise a glass of bubbly or whatever you care to drink to my new venture in Charleston, SC.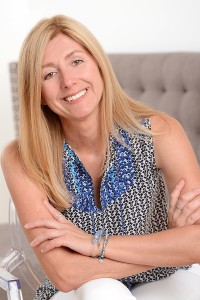 Edie Zuckerwar is a Destination Wedding Planner based in Charleston, SC. Her company Edie Zuckerwar Events provides wedding planning services in Charleston County, Hilton Head, Bluffton, South Carolina and Savannah, GA.
Leave a Reply
You must be logged in to post a comment.